According to a recent report on the state of paddlesports, standup paddle boarding is enjoying modest growth year-over-year as more people enjoy the benefits of exercise and the great outdoors. The majority of participants live in coastal regions as one would expect, but standup paddle (SUP) boarding has made its waay to inland states with rivers and lakes.
One of the most pristine and popular locations for paddle boarding is South Florida because the South Atlantic setting offers calm waters, warm temperatures and scenic vistas. Participants in this region make up a majority of the paddle boarders in the United States and include riders who look at standup paddle boarding as a way to spend time with family or friends, get exercise, and experience adventure.
If you are looking for an exciting way to explore the coastal areas of South Florida look no further than your nearest standup paddle board guide or one of the following South Florida SUP destinations:
Palm Beach County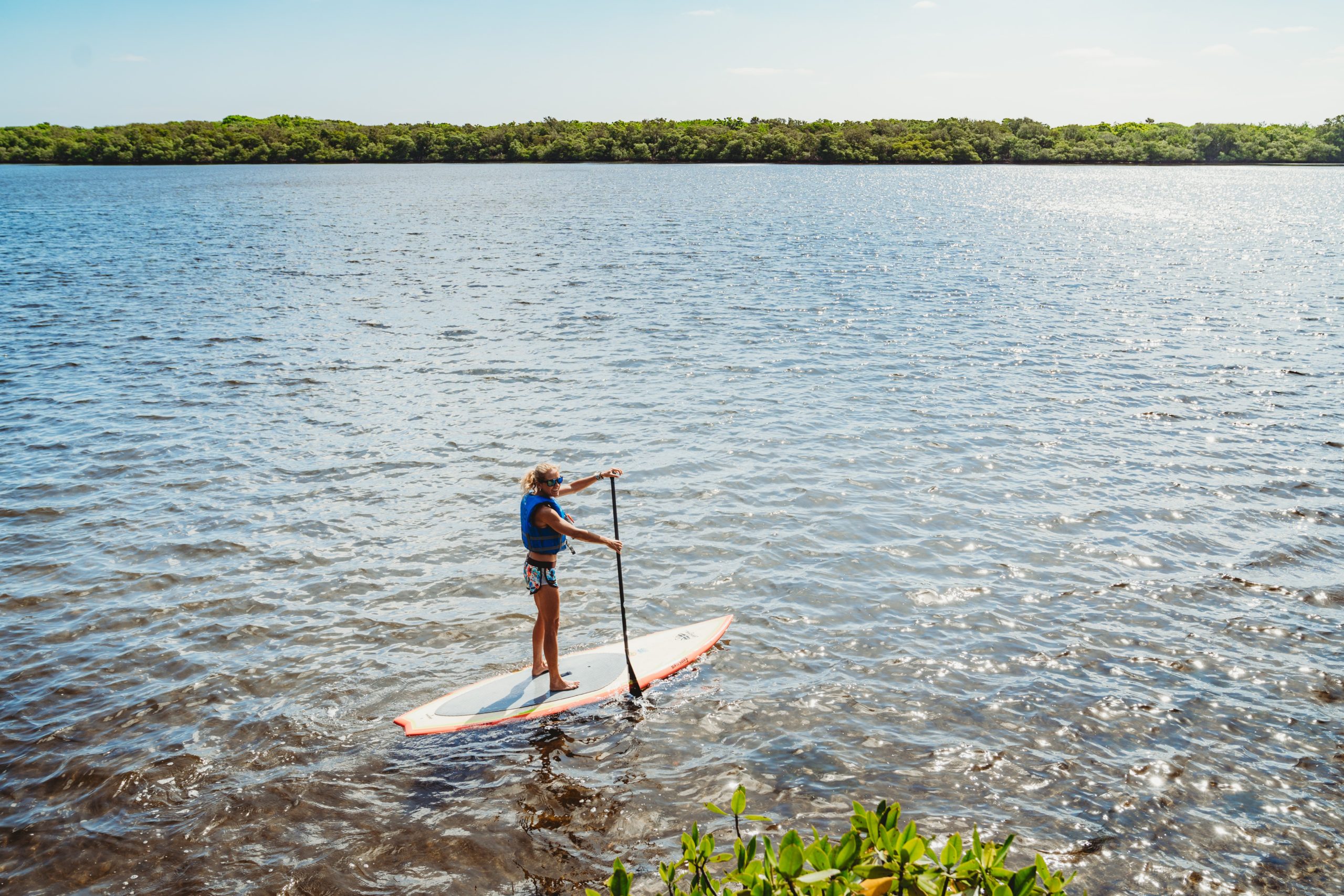 MacArthur Park is located in Singer Island and is regarded as one of the area's premier SUP locations due to its "real Florida" feel. There is a lagoon spanning the length of the park that allows paddlers to glide through mangrove trails or around white sand beaches. Nature lovers will enjoy MacArthur Park as well as look forward to spotting manatees coming up for air, dolphins hunting mullet alongside them, and Ospreys (a fish eagle) cruising overhead.
This is an ideal location to be free of boat wake and enjoy access to a natural preserve that has tons to see and do. It is also a great place to exercise with the family and enjoy an activity that is fun for all ages.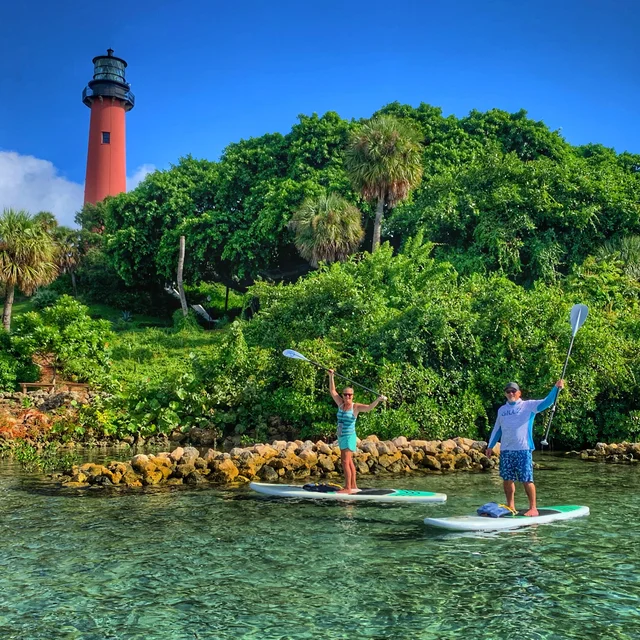 The Jupiter Lighthouse is a destination in and of itself and paddle boarders can enjoy the area's blue water and warm climate year round. Much like MacArthur Park, the Jupiter Lighthouse area also boasts lots of wildlife including eagle rays, sea turtles and sometimes dolphins.
Boats cruise through the same bodies of water as do the paddle boarders so this tour is recommended for riders of more intermediate or advanced levels who can navigate through chop or incoming and outgoing tidal conditions.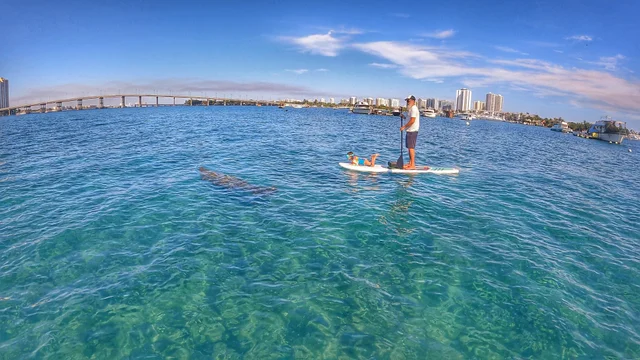 Peanut Island is notorious for its party atmosphere and attracts the likes of dozens of boaters, island hikers, and tourists alike. There is some wildlife around the island but the proximity of the location to boats makes the wildlife the island attracts a bit rarer. Regardless of the high traffic the island enjoys Peanut Island does offer up some cool snorkeling destinations as well as a natural lagoon for calmer conditions.
Miami/Dade County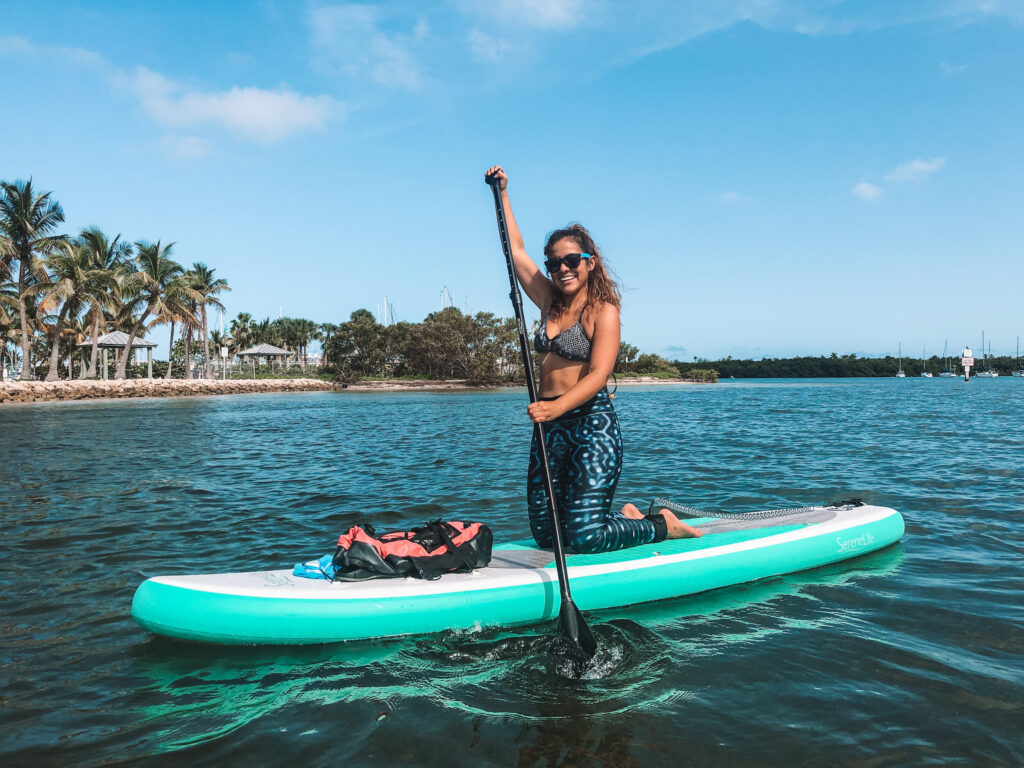 The Key Biscayne area is in eyesight of downtown Miami yet offers paddlers a break from the city life with aquamarine waters and beautiful coral reefs. Regarded as a great place for family fun, the National Park offers a ton of natural wonders in addition to a wealth of mangroves that can be navigated through. One of the most intriguing aspects about the park is the ability to SUP during the sunset hours, making this location amongst the most memorable in South Florida.
Collier County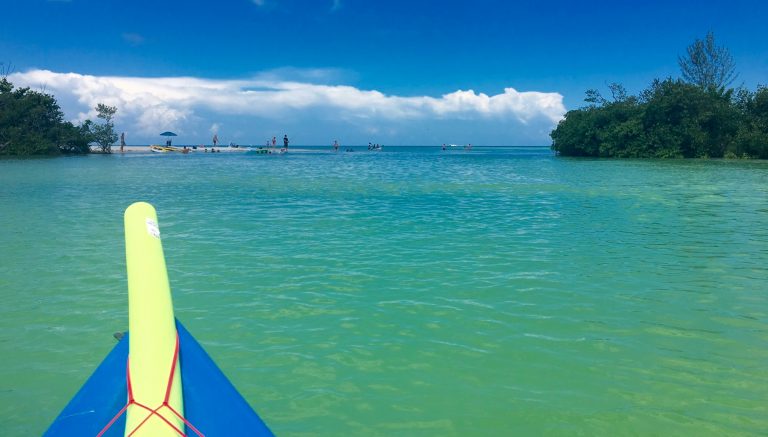 Clam Pass Park is located in North Naples, a coastal city known for its fishing, sugar sand beaches and sunny weather. The park contains 35 acres of coastal habitat filled with nature, mangroves and a tidal bay that acts as a breeding ground for marine life. Naples is located in the Gulf of Mexico meaning you can enjoy year round calm seas (unless a hurricane is in the area) and ideal SUP conditions.
Monroe County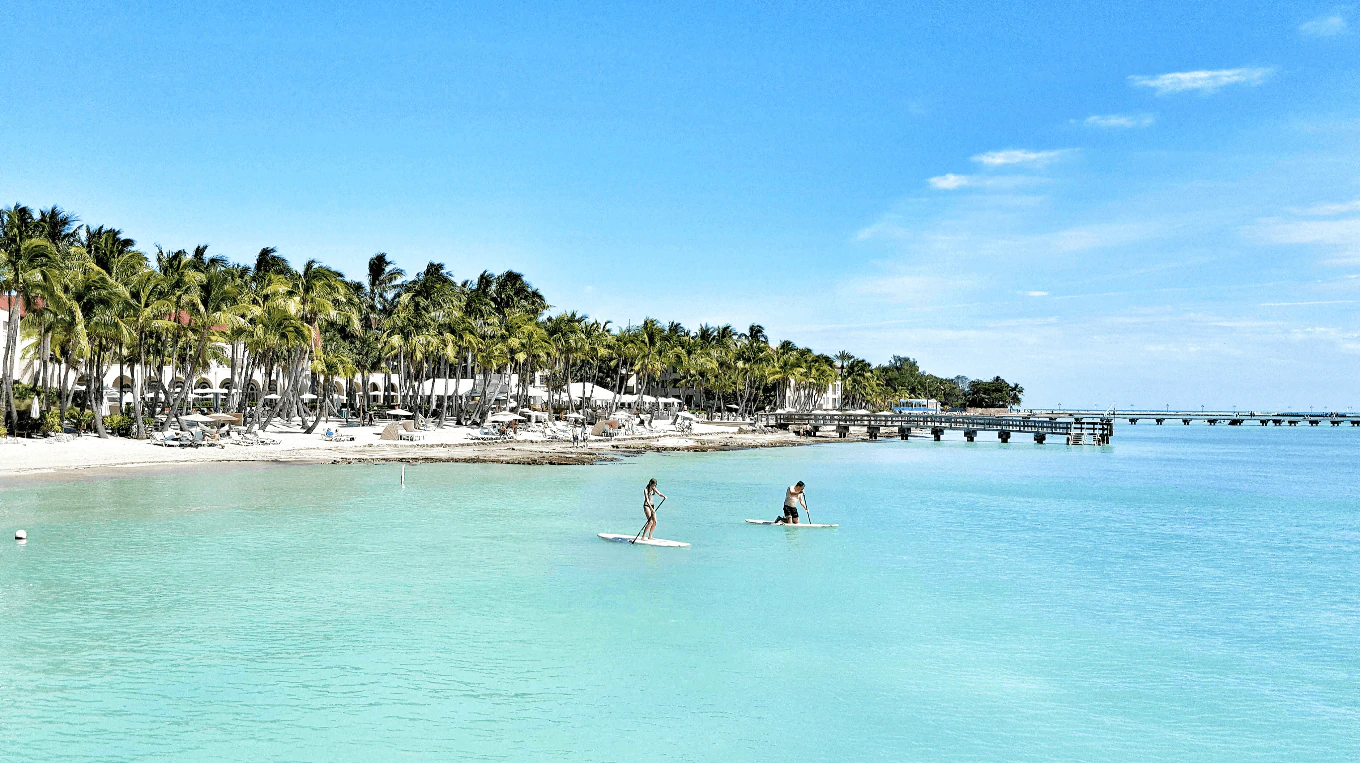 Key West is the southernmost point of Florida as well as the United States. Located only 90 miles from Cuba, this tropical backdrop is ideal for watersports due to its copious amounts of clear water, sea life, mangroves, weather, and accommodations. Key West is just but a specific region of the area and the entire Florida Keys offer ample opportunity to get out and enjoy paddle boarding in a serene environment with ideal cruising conditions.
Starfish, manatees, conch shells, crabs, sea cucumbers and coral reefs are a few of the many natural wonders you'll find at this pristine location.